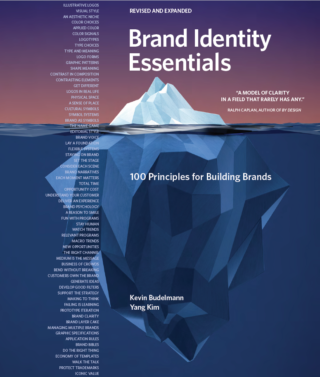 Brand Identity Essentials
Our book is available in six languages and is in its second edition.
Strategic Brand Marketing for Commercial Design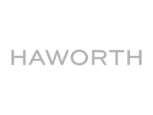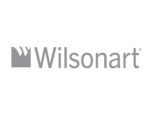 We help commercial design providers define market opportunities, refine value propositions, rebrand, rethink market programs, and reimagine their customer experience.
Selected Clients: Applied Textiles, BIFMA, BioFit, Carnegie Fabrics, Cumberland Furniture, ESI/Fellowes, Forbo Flooring, GMB AE, Grand Rapids Chair, Gordon International, Guilford of Maine, Gunlocke, Herman Miller, Haworth, Highmark, Hazen & Sawyer, HON, INDEAL, Indiana Furniture, INDEAL, Inscape, Interface, izzydesign, Knoll, Landscape Forms, Lorin Industries, Nucraft, Progressive AE, Saganworks, SitOnIt Seating, Steelcase, Trendway, Turnstone, USAI Lighting, Vaxcel Lighting, Wilsonart, Zabitat.


Repositioning for growth
"Through Peopledesign's holistic process, we were able to rebrand from a marketing perspective – but also reset our strategy. ESI reported a 40% growth rate following the first major adoption of strategies."
Mark Rhoades
President, Fellowes Contract

Shaping customer demand
POP product sales were up 17% over other products within a year of program launch.

Global product launch
"Peopledesign is extremely strategic, creative, and organized. Unfortunately, you don't often see agencies excel in all three of these areas. The team delivered what we needed when we needed it." Fern is a top-selling chair in its category.

Tracy Harrison
Project Leader

"The time we spent with Peopledesign was like going through a doorway. We are
fundamentally different today
as a result, and we have come to appreciate more and more just how much you packed into the toolkit you presented us."

Peter Spalding
President & CEO
Gordon International
"We continue to drive the marketing strategy that you and your team helped us build. It is great to see that
the market is excited
about our new brand."

Park Kersman
President
Lorin Industries
"Peopledesign has been a
key strategic partner
. We rely on them to challenge us, provide creative solutions, and develop solutions in a fast-paced environment."

Tim Smith
VP Environments
The HON Company
"Wilsonart
benefited greatly
from Peopledesign's depth in research, tissue sessions, creative development, and execution. They are methodical and it pays off."

Keith Sherman
Marketing Director
Wilsonart